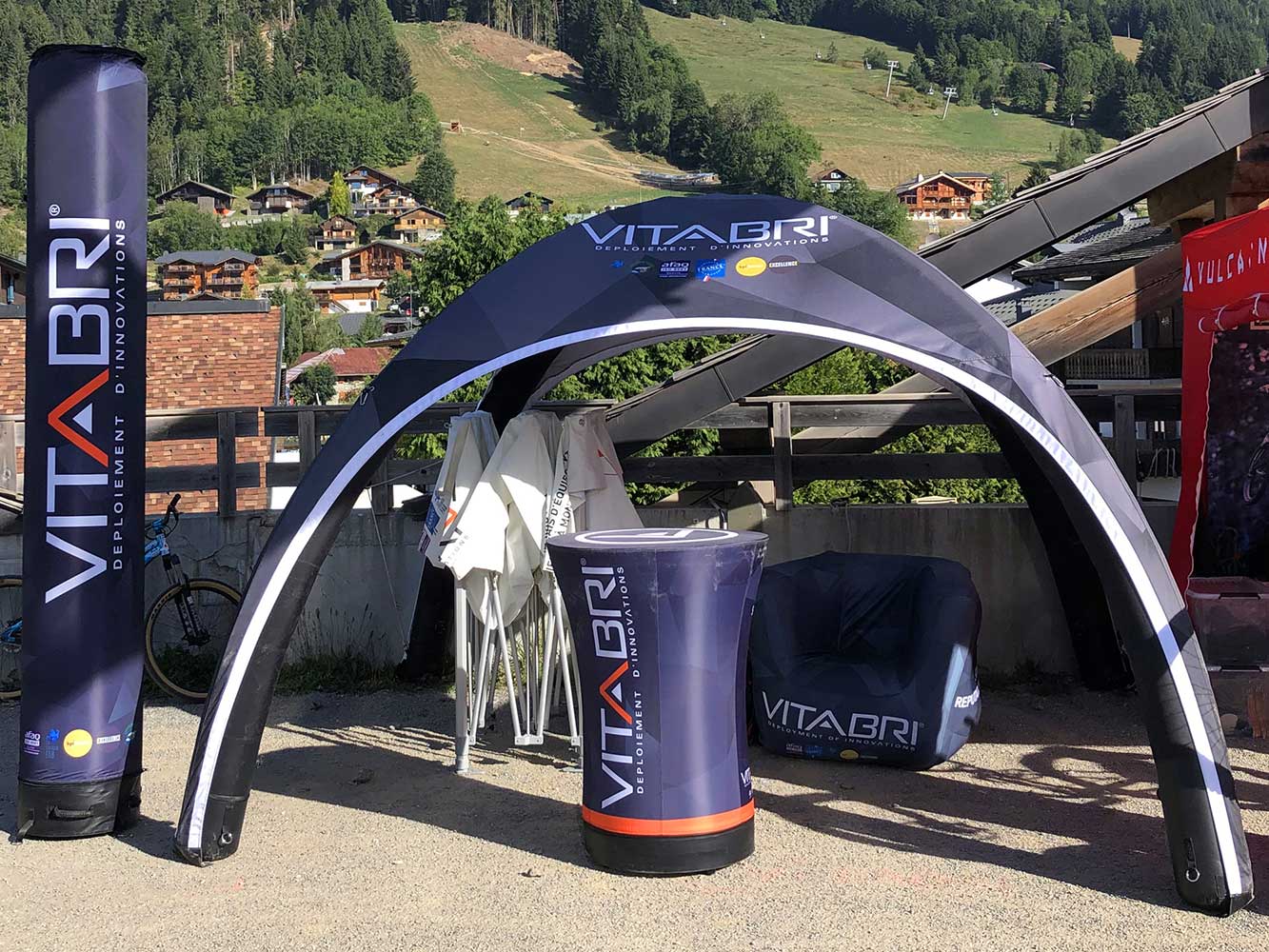 VITABRI offers a range of inflatable POS advertising items. Arches and totems, gazebos and furniture are all available in a number of different sizes and can be entirely customised with your brand or specially for any event.
Once deflated, our inflatable POS advertising items take up next to no space and are easily transported in their wheeled bags.
This range of mobile inflatable outdoor equipment has been tried and tested on the market by our partner over more than 10 years. These professional quality items are an excellent complement to the popup gazebos that have made VITABRI the success it is over the last 25 years.
We provide the same level of quality, service and advice for these inflatable items as we do for our popup gazebos.
With our sublimation printing process and the high quality polyester fabric we use, we can customise your inflatable gazebo with exceptional colour rendering and unequalled precision. And all the while guaranteeing you a robust and waterproof product.