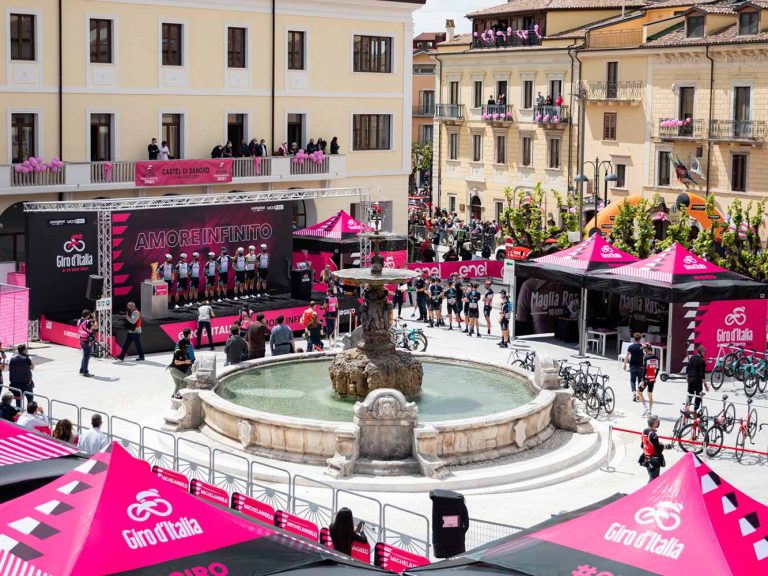 VITABRI popup gazebos for all types of events
Our gazebos are foldable, quick to put up and take down, ideal for sports, cultural or trade events and can be purchased or rented.
Advantages of our events tents:
Easy and quick to put up
Space-saving when folded
Customisable with the colours of the event or your brand to increase its visibility
Safety (meets all standards, flame-retardant PVC)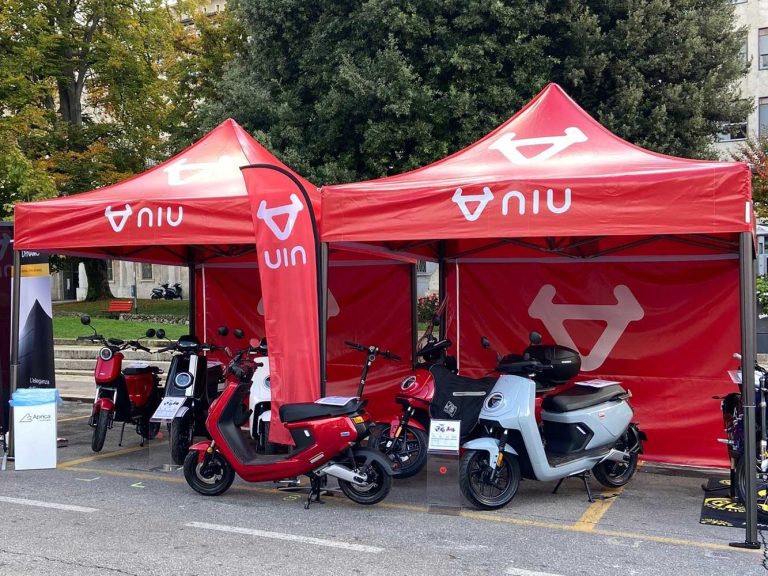 Buying an events tent – which tent to choose for your event?
We can help you choose and customise your gazebo according to your particular needs and the use you want to make of it.
A few pointers to help you choose from our range:
The V3 PRO model is extremely popular for events thanks to its light weight and ease of use.
If your event is taking place over an extended period, you can opt for a V2 gazebo, which is more rugged and features a gas spring assisted opening system.
The V5 gazebo combines the light weight of the V3 PRO and the sturdiness of the V2

.
For outdoor use, the T3/T5 folding stalls can be a good compromise (2 x 4 m, flat/sloping roof).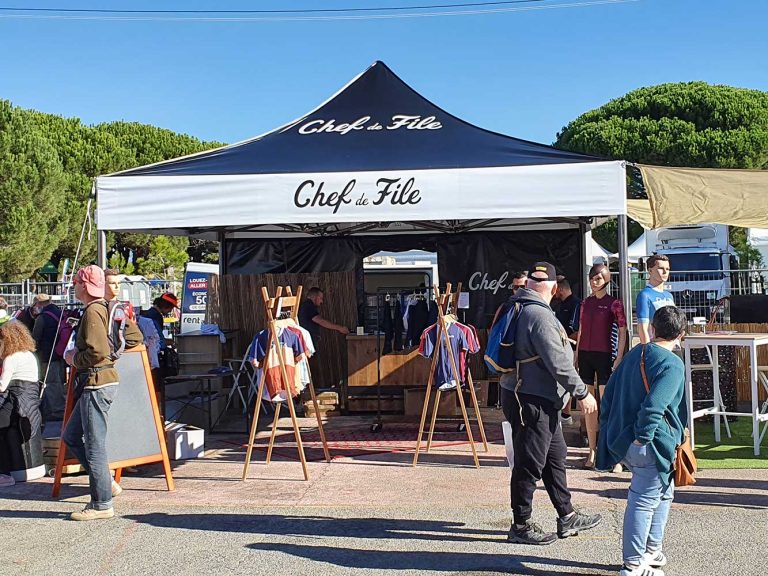 Customise your events tent
Whichever model you go for, you can customise your gazebo, choose the canopy material and of course print your brand on the coverings.
If your event is a one-off, you can optimise the costs by opting for marking just on a canopy shade panel that you can fit over the roof of the tent.
Options you can add to your gazebo include: a LED floodlight, a folding table and even a feather flag as an extra advertising medium.
100% customisable
Get your custom branded gazebo
French made
High-quality, durable equipment certified "ORIGINE FRANCE GARANTIE"
A responsive After sales service
Always on hand to answer your questions
Fast delivery
Efficient delivery for a surefire successful event!