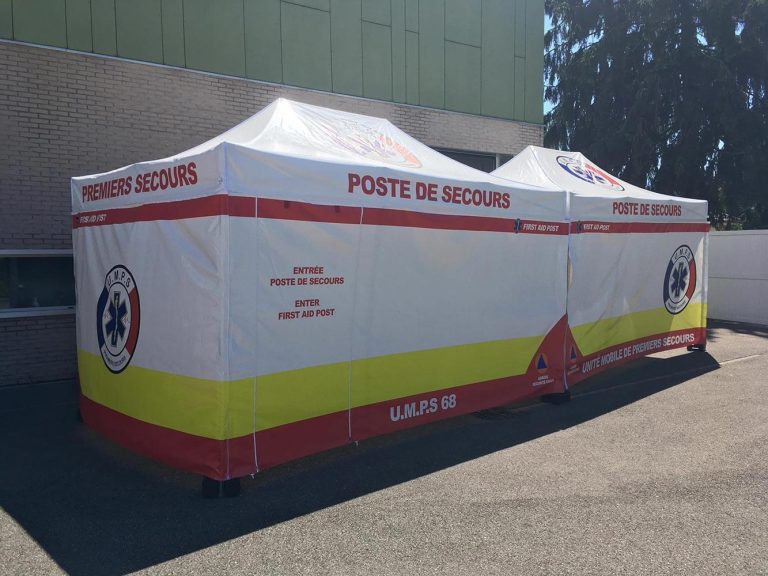 A popup gazebo for your first aid post/medical post
Our popup gazebos are ideal for use as first aid posts or emergency stations. Professional quality, equipped with patented technologies, they provide very effective protection against bad weather.
The main strong points of the emergency tent are its extreme ease of use (erected in 30 seconds), its compactness when folded and the safe haven it offers the people in it.
Different possible uses:
First aid tent at an event/festival
Emergency tent for an association or a public service such as the fire service
Screening or vaccination tent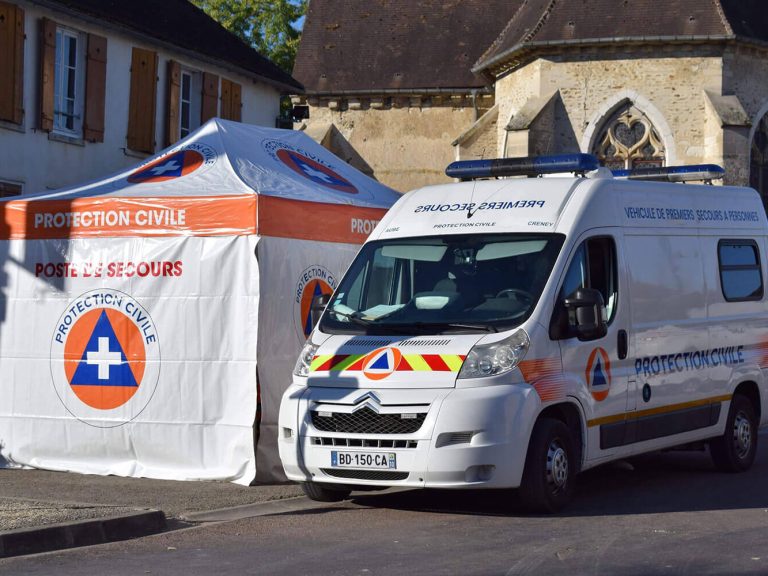 Emergency tent: which model to choose?
Our V3 PRO range is ideal if you are looking for a lightweight, robust, easy-to-assemble emergency tent. Choose from the 20 different sizes available and ten or more covering options.
Your emergency tent can be customised (colours, printing, accessories, etc.). We will work with you to make sure the gazebo is suited to your uses.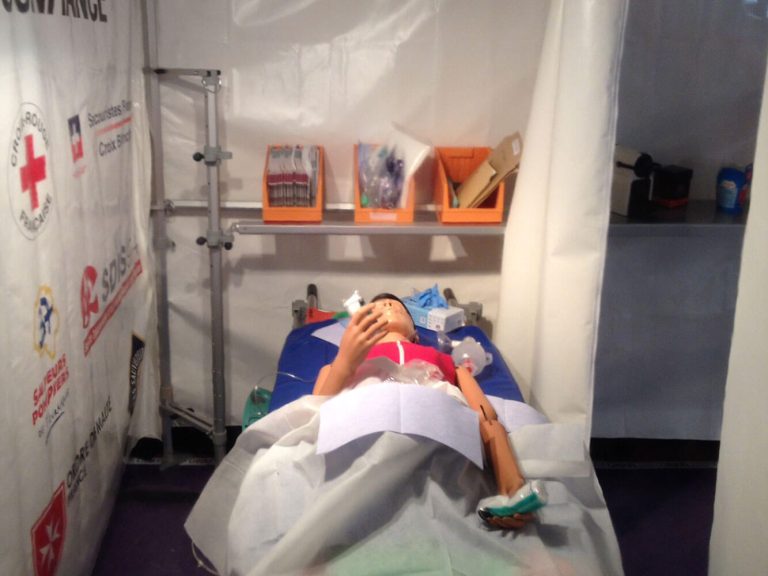 Specific option for first aid and medical tents
The tent can be divided into two parts to provide a closed off treatment area that is hidden from view. The treatment area is divided off by a sliding curtain and shelves that can easily be put up with no need for any tools.
French made
High-quality, durable equipment certified "ORIGINE FRANCE GARANTIE"
A responsive After sales service
Always on hand to answer your questions
Fast delivery
Efficient delivery for a surefire successful event!