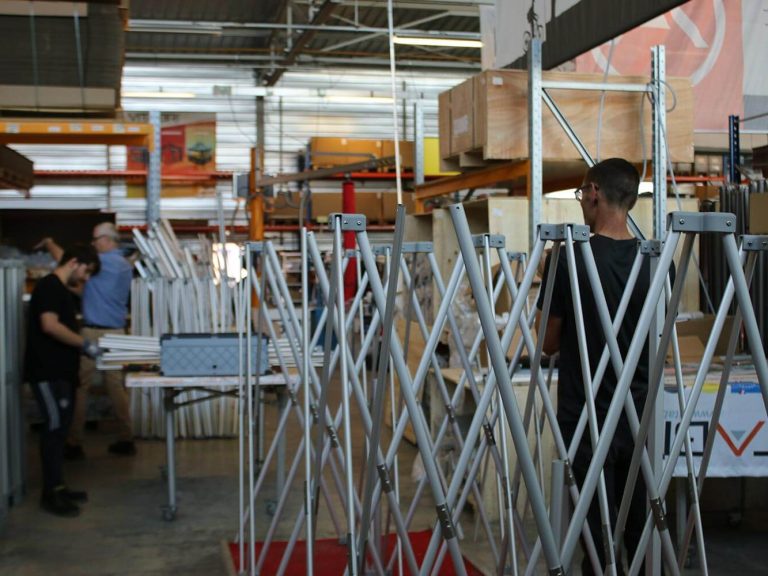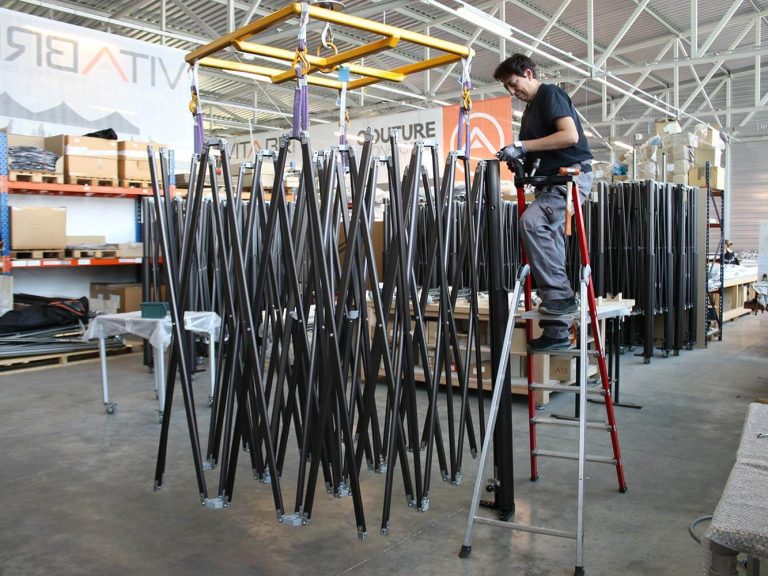 Frame assembly shop
With a team of several skilled technicians, the frame assembly shop assembles the parts that make up the structure of VITABRI canopy tents.
The frame assembly shop is a central part of our quality organisation and implements a strict daily inspection system to ensure your frame meets your expectations. These are also the teams in charge of carrying out After Sales repairs on your frames in the shortest possible turnaround time.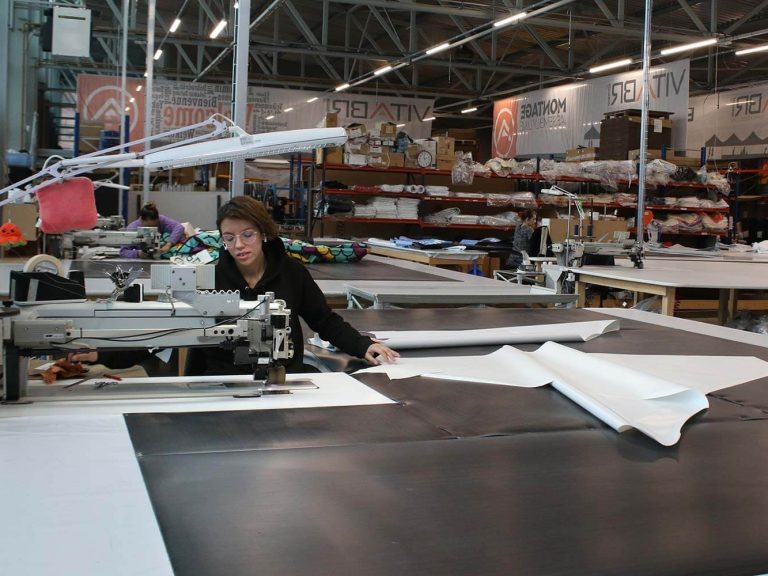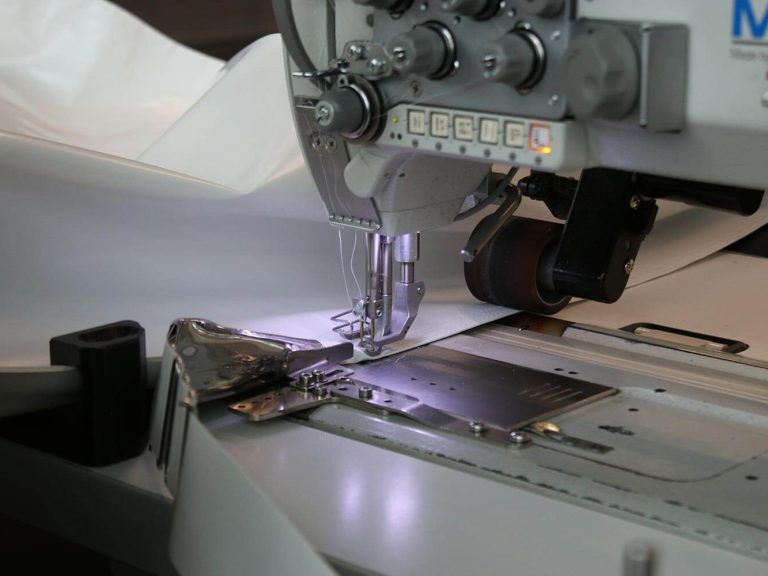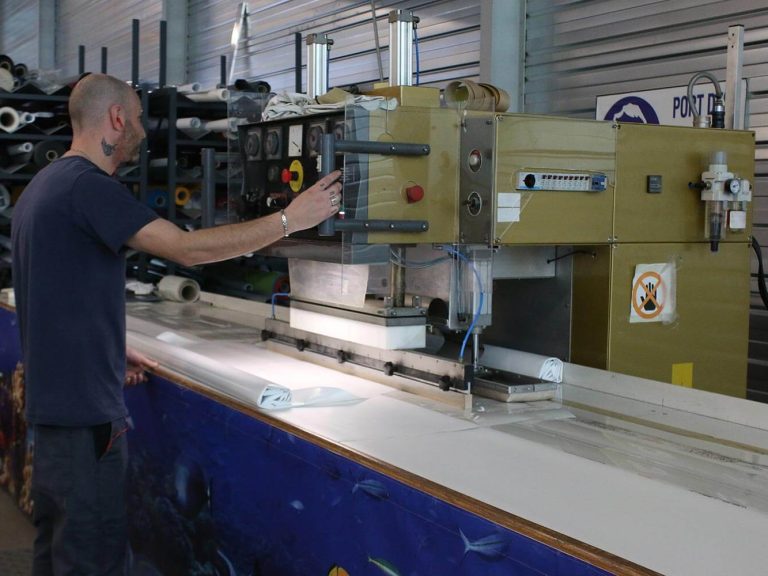 Cover sewing shop
Our sewing workshop provides a fast, quality making-up service for your gazebo coverings. Experienced, skilled seamstresses equipped with the latest generation of triple feed, double needle sewing machines give you the benefit of their know-how.
Our workshops also offer the latest state-of-the-art HF welding solutions.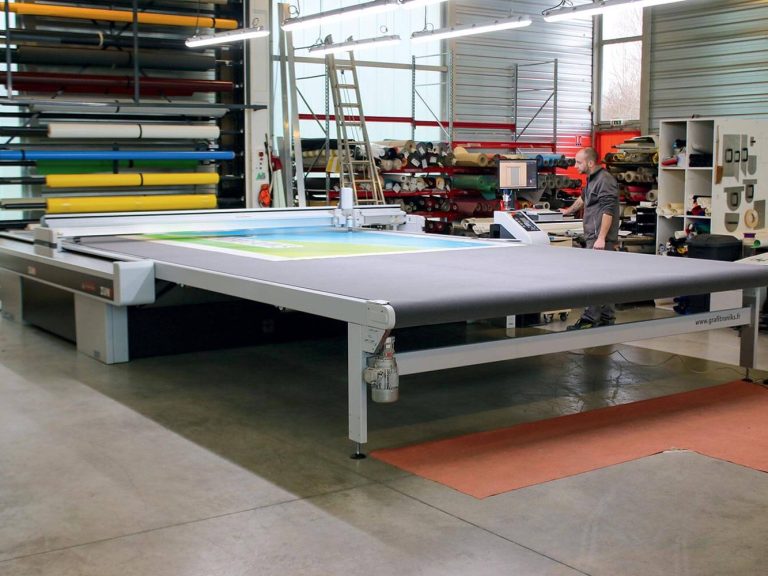 Digital cutting shop
Our large-sized (6 x 3 m) ZUND cutting table uses the most advanced digital technology. Simple to use, fast and precise, it gives us a high cutting capacity for flexible materials such as PVC or polyester, both printed or unprinted. All the flexible textiles we offer are cut on this table. We are also able to offer a custom textile cutting service.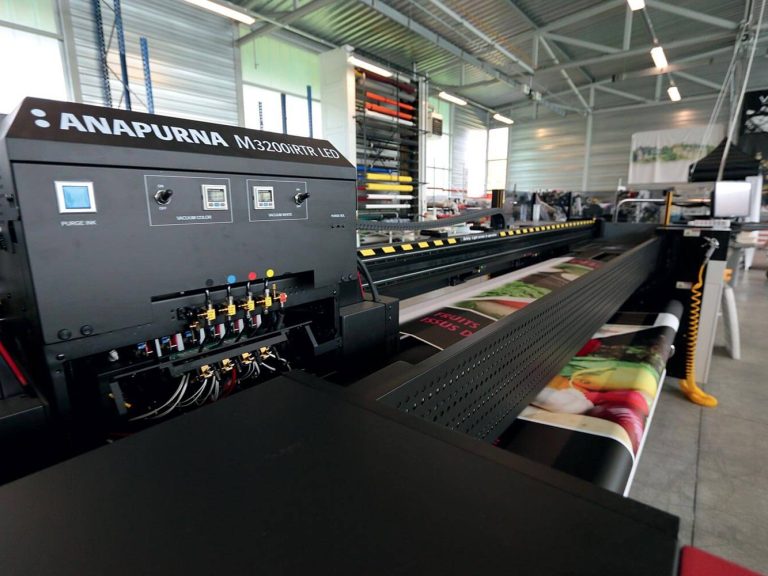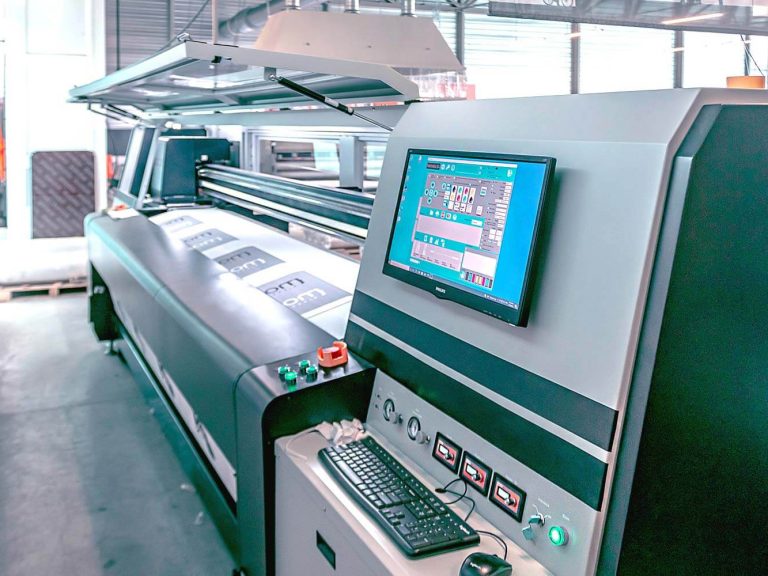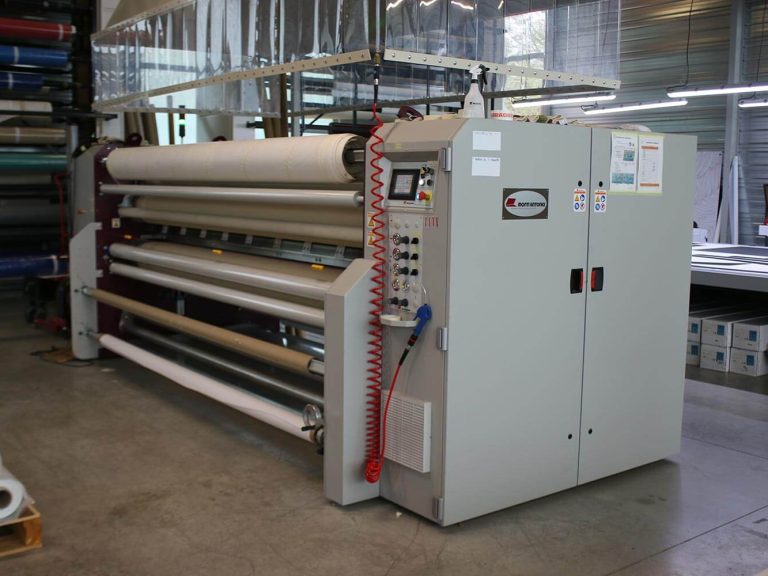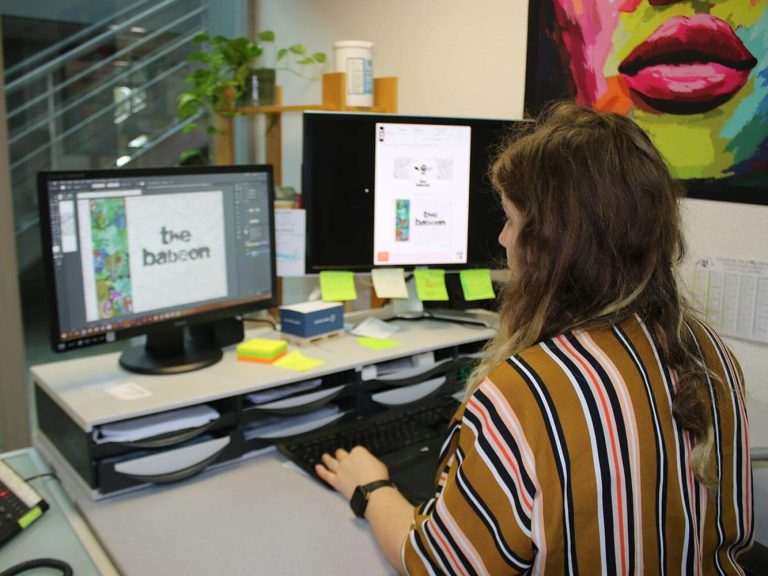 Digital printing and graphics shop
Equipped with the latest large-format digital printing technologies, our printing department is a veritable integrated printing shop at VITABRI. Skilled technicians specialised in digital printing are in charge of your passed-for-press files and printing your graphics. They lay great store by always respecting your graphics charter.
In addition, our graphics department can help you create your visuals and help you with the layout of your graphics files. We also have 3D modelling software which we use to simulate your gazebo with your chosen graphics before you buy it.
Our skills in these areas are also at a very high level. Don't hesitate to take advantage of them.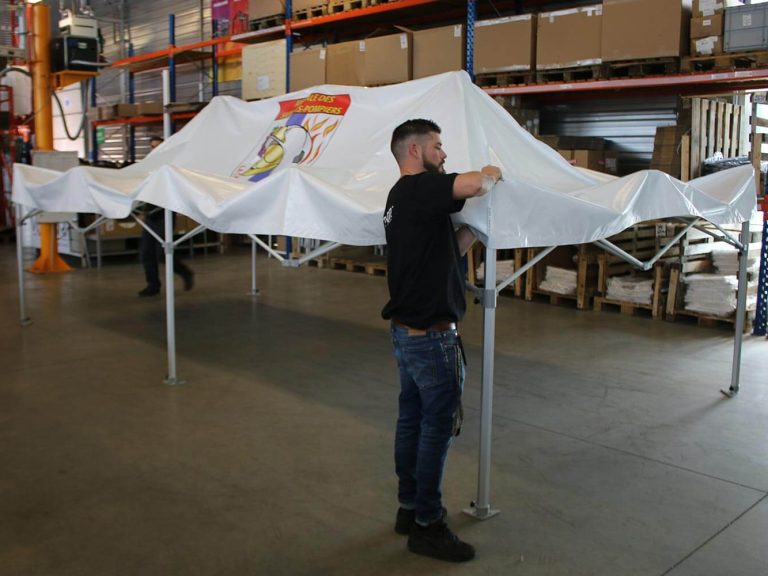 Final inspection and shipping department
This is the final stage in the process of manufacturing your popup gazebo. We make a final visual and functional inspection of your gazebo before we ship it to you. The gazebo is assembled and collapsed at least once. All the coverings and accessories are tried. Everything is checked before shipping.
We also pay special attention to packing to guarantee delivery without mishap. We don't want you to have any unpleasant surprises when you receive your folding gazebo. That's also part of the VITABRI quality promise.