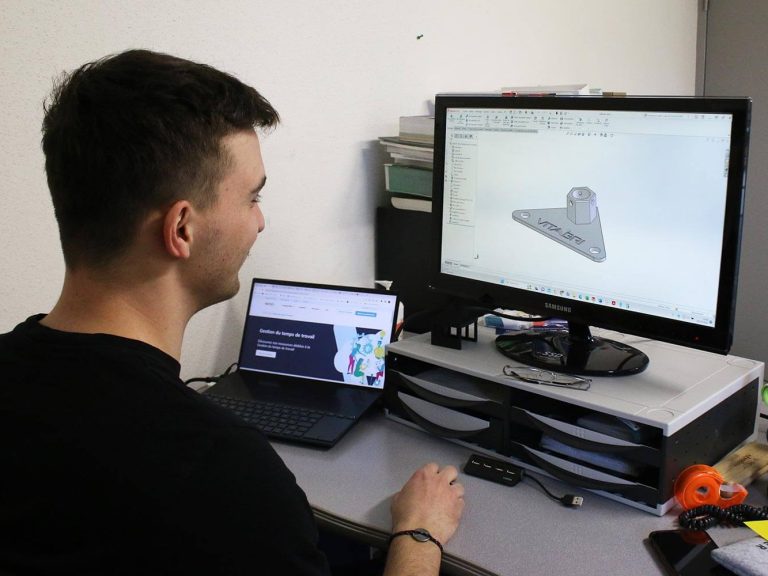 Professional gazebo design office
Our design department is in charge of designing all the parts making up our popup gazebos. Whether it's the aluminium sections, the plastic parts, the gas springs used for the automatic opening system, or the nuts and bolts, everything is designed by our design department and is proprietary to VITABRI.
Working closely with the covering production department, the design department also produces the cutting patterns for the textile coverings we use on our popup gazebos, to guarantee optimum quality in terms of waterproofing and aesthetics.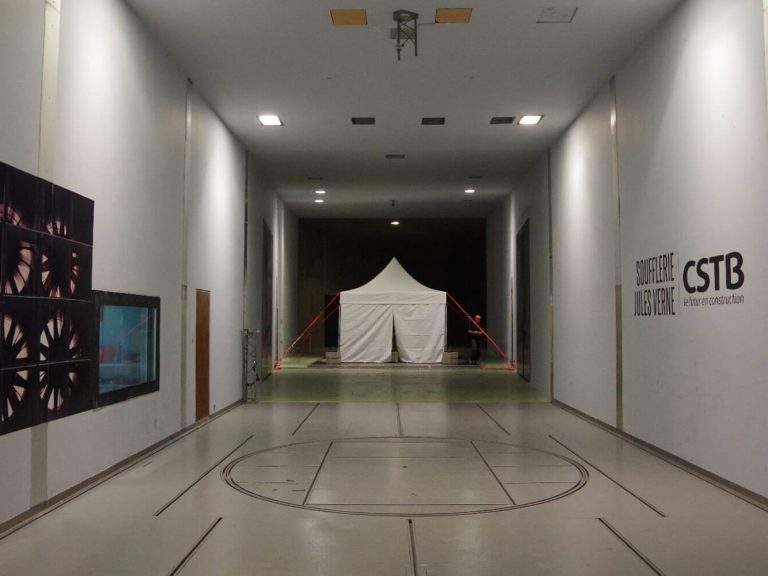 We test our gazebos in the wind tunnel
Equipped with the latest software allowing them to simulate the impact of the wind on our popup gazebos, our design department is constantly seeking the best weight-to-resistance ratio, with safety as their absolute priority.
As part of the process, we regularly test our popup gazebos in the CSTB's wind tunnel in Nantes in order to be sure that our gazebos are robust and meet all the safety standards required in our branch of activity.
That way, across all our ranges, the single-pole square gazebos meet the CTS 37 standard applying to gazebos, marquees and similar structures accommodating less than 49 people.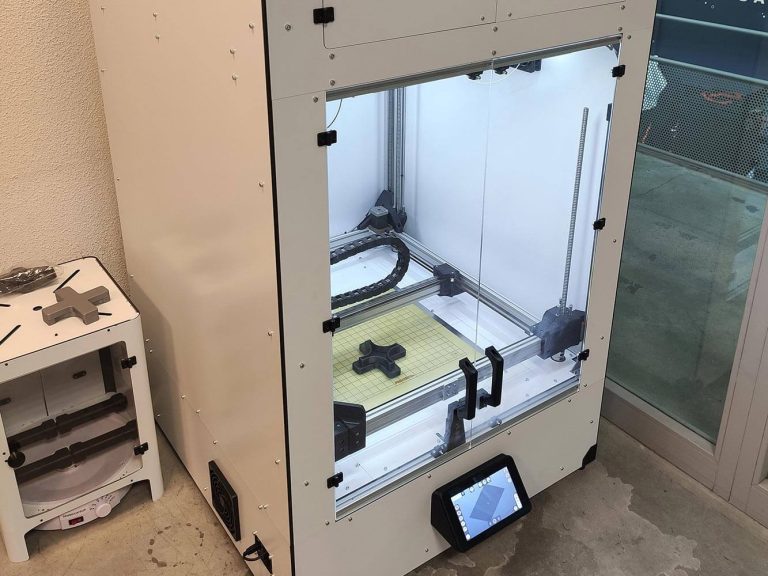 Additive 3D printing
The emergence in the last few years of the revolutionary additive 3D printing process means we can now make prototypes or small runs in a wide variety of materials at a very moderate cost.
VITABRI has chosen to equip its design department with a French-made latest generation additive 3D printer. This technology allows us to produce plastic or stainless steel parts with characteristics close to those of injection-moulded or machined parts.
Fast execution, flexibility of use, a wide range of printing materials – 3D printing has revolutionised the way we work, allowing us to work faster and more efficiently. VITABRI has chosen to invest in this technology and to train its staff to give them an added area of expertise, which they can use to better serve our customers by developing new products or producing prototypes or small runs.