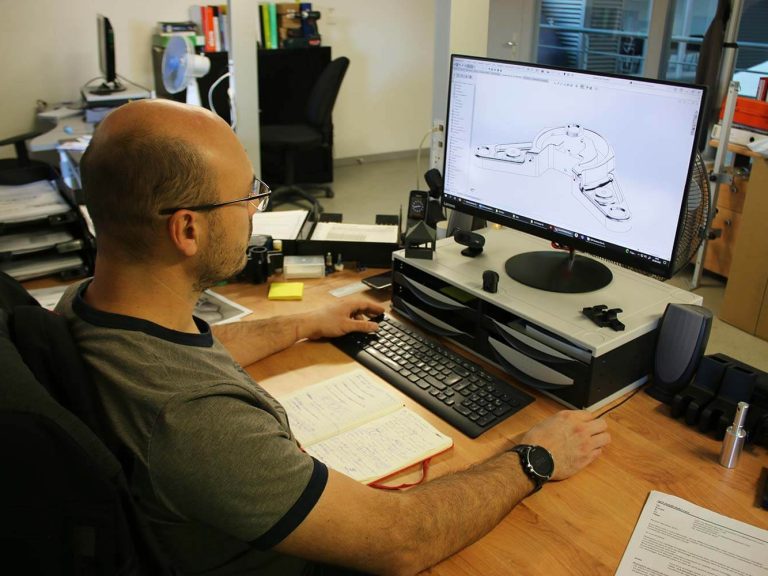 Listening, anticipating, inventing… VITABRI, the history of an idea
Teamwork is therefore essential at this level between the different departments that can be involved in these projects. The integration in-house of design, additive 3D printing and the entire manufacturing process of a metal-and-textile structure allows us to be very responsive in our R&D projects.
These R&D projects all have one common denominator: fast deployment without tools to facilitate the use of our products for our customers. An essential issue in this constant quest is the weight-to-resistance ratio, and that is what drives our work every day.  This is what has led VITABRI to file numerous patents in the last 25 years and why, for over 10 years now, it has held the BPI France EXCELLENCE label granted by this network of France's 5,000 most innovative companies.